Don't miss out on these originals
Once they're gone...
they are gone
Original Artwork comes in many sizes to fit your home, office, or even small spaces. Makes a wonderful gift for yourself, or a special occasion gift for a special someone in your life. Every piece comes with a signed Certificate of Authenticity.
I use acrylic paints mixed with a flow aide medium to make the work translucent so that most of the wood grain show through. I then coat the finished piece with a UV protective coating. I love to place images of nature on these natural canvases. I especially love that all of my wood canvases are recycled from pallets and other wood sources that do not harm healthy living trees.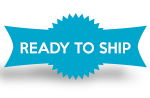 Made with recycled palettes.
My wood supplier makes sure each pallet wood canvas is personally handmade of recycled wood shipping pallets or remnants of fallen trees such as Bettle Kill. The pallets are disassembled and individually selected. The joint attachments between each board are hidden. This is done by the special joining of each piece at specific intervals. Finally, the canvas is completed having been sanded and sealed with multiple coats of water-based sealer. These water-based finishes are environmentally friendly and very low in VOC. Once he is finished, the canvas is then ready for me to use my Pareidolia technique to find the image within that I will paint.
Raw Bark Edge - Works In Progress
"Beach Dreams" – Final  touches to come. Claim this one now.
"Two Horses"  is a very large scale and will take some time to finish. Video coming soon.