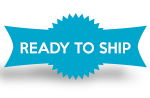 My collection of mini canvas art pieces is the one that I love making the most. At art fairs, kids love them. Also, these make great gifts for small spaces like tiny homes, offices, and RVs.
Would you like to create a special one?
The collection is small but I have a huge inventory of new wood canvases. They will be displayed soon on my next Instagram post. There you can reserve your blank wood canvas for me to create something you see.